Even though yesterday was the official first day of spring, it certainly did not feel like it in my neck of the woods.  However, knowing we are going to be in Hilton Head next month has me dreaming of the warm weather to come and the spring fashion that goes along with it.  I have been receiving a ton of emails lately with all sorts of shopping coupons and sales from my favorite stores, and let's just say it's been quite hard to resist!  I plan on doing some shopping while on vacation, but I hope to get a few new things to wear while I am down there as well.  The hard part is just deciding what to buy and what to leave behind.  Here are some of the spring fashion finds that have caught my eye lately while surfing the web:
J. Crew Factory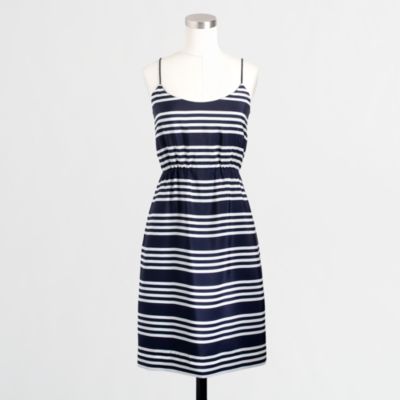 Factory printed blouson tankdress
(I can absolutely see myself going to dinner in Hilton Head wearing this simple dress.  It is lightweight and I love the stripes.  Pair with wedges, a clutch, bracelets, and you're good to go!)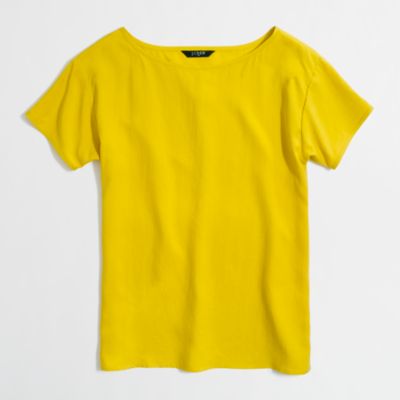 (This shirt's unique golden yellow color stood out to me, and I can only imagine how comfortable the silk would be.  This is a piece that can be dressed up with a skirt or a pair of dress pants, or dressed down with the white shorts shown below and a pair of sandals.)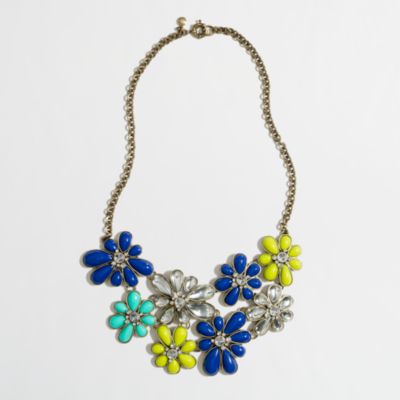 Factory stone and crystal flower bib necklace
(This necklace was just too fun to pass up and it is actually really versatile with all the colors of the stones.  I would love it paired with the yellow top shown above!)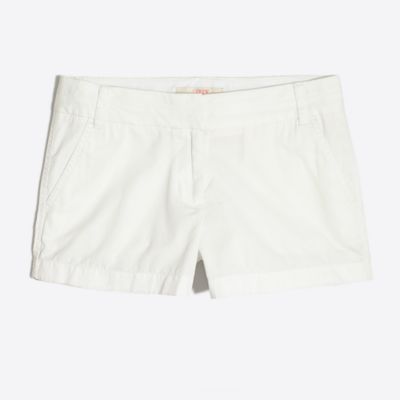 (I need a new pair of white shorts and these look like the perfect length and I love the material.  I already have a similar pair in navy that I wear all the time in the summer.  Now that I am getting older, I find there is a fine line between short-shorts and just short enough shorts, and these ones are a good length for me.)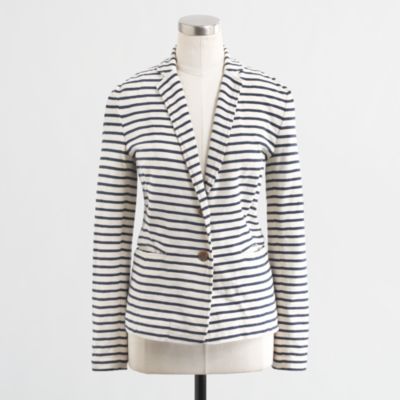 Factory stripe knit pocket blazer
(I really want a casual blazer that I can throw on over any shirt to dress up the whole look a bit.  This blazer looks cute, comfortable, and versatile, plus I love stripes and this blazer has the perfect nautical feel for the warmer months.)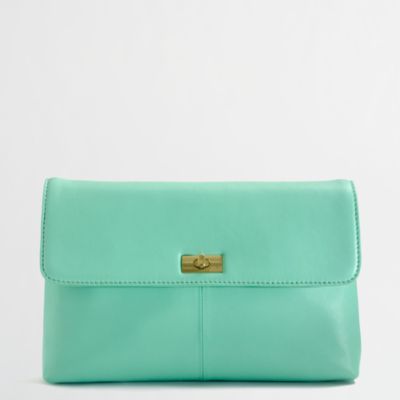 (I love this handbag for a pop of color to freshen up any outfit.  I am in the market for a cute clutch and this one would be perfect!)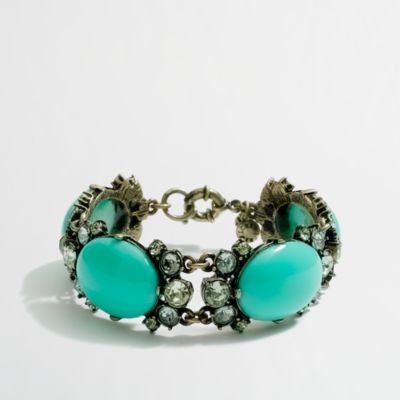 Factory stone and dotted crystal link bracelet
(I think this bracelet would look great with a turquoise necklace I already own and that I wear all the time.  Since turquoise can be such a versatile color, I think I would get a lot of wear out of this bracelet as well.)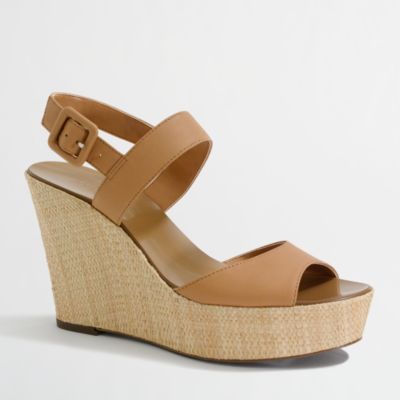 (Wedges are my favorite warm weather shoe since I can get both height and comfort all in one package.  I love a good nude pair that I can wear with everything and this is another example of a piece that I can dress down by wearing with shorts, or I could easily dress up with a skirt.)
Banana Republic
Non-Iron Chambray Sleeveless Shirt
(I am obsessed with my long sleeve chambray shirt I purchased in the fall and I think this piece could be really versatile as well.  I have a polka dot pencil skirt from J. Crew that I think would look great with it, especially considering how cute the polka dot pants look paired with the shirt in the photo above.)
(How cute is the tie-front on this blouse?  Again, it's another piece I can dress up or down.)

(I am in love with all of the oranges and corals for the spring and summer and would really like to see it paired with the blouse above with the sleeves rolled-up to show off the bracelet.)
(I have never owned a pointed toe flat, but I think this one in yellow could be really fun for both the office and play.)
Francesca's Collection
(The back of this dress is what sold me!  I am also loving the lavender color and the light material.  The whole look just just screams spring!)
(I saw eyelet tanks at almost every store I looked at, but I really like this one because of the zipper up the back.
I really appreciated the white shirt paired with the mint green necklace as well; love that color combo.)
Sunglass Hut
(I am in desperate need for a new pair of sunglasses, and I love these…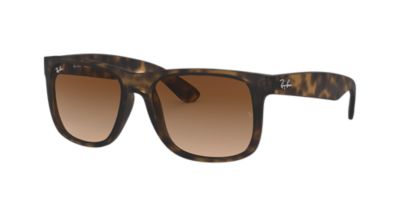 …and these!  Which pair do you like better?)
Talk to Me!
What clothes and/or accessories are on your wish list for this spring?
What are your favorite stores?
What spring trend are you looking forward to trying the most?
Help me pick a pair of sunglasses!