Heading into the weekend, it's always nice to have a little reading available to enjoy during any downtime that may occur. There are so many awesome blogs and websites I follow that it is easy to miss some of the best reads from the week simply due to the sheer volume of writing pieces that are published.  I also find that it can be difficult to find new blogs and websites due to playing catch-up with the ones I already know I love.  This is why I adore link round-ups so much.  The good news today though is that I am attempting to take the guess work and research out of your hands and into my own with the below list of the best articles, blogs, websites, and pins I have found this week. 
Home Improvement
The Door is the Smile of the House via Young House Love
DIY: Tongue & Groove Walls via Centsational Girl
How to Paint Trim via Live Love DIY
Fashion
A Study in Denim via Pinterest Told Me To…
Summertime Stripes via It All Appeals to Me
Crafts / Gifts
Homemade Engagement Gift Basket via Peanut Butter Fingers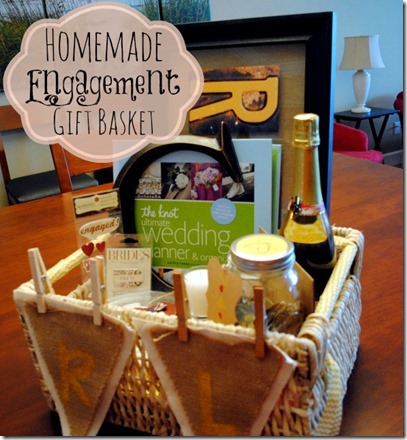 Indulgent Dish
Lasagna Grilled Cheese via Joy The Baker
Sweet Treats
Cream Cheese Cake with Red Velvet Fudge Frosting via Sugar Hero
Bundt Cake #98: Lemon Cookie Crunch via Mix and Match Mama
Travel
Favorite Cities to Visit via Mix and Match Mama
Most Creative Dish
Healthy Dark Fudgy Avocado Brownies via Averie Cooks
Life in General
WIAW #16: Auditions Countdown via Housewife Glamour
Humble Pie via Delights and Delectables
7 Things that Terrify Me via Sweet Miles
Why I Won't Be Giving Post Baby Body Updates via Sweet Tooth Sweet Life
Cute as Can Be
A Gentleman's Wild Kingdom via Project Nursery
Hair DIY: Draped French Braid via My Shine Project
50 Rules for Dads with Daughters via From Dates to Diapers
I obviously cannot share every piece I have loved this week, I wish I had that kind of time, but I did my best to share a variety of reads that I enjoyed and that I think you will too!
In the comments below, be sure and share links to your favorite reads of the week so that I can add to the list and we can share as many great reads as possible with each other!
Have a great weekend!
Like this post? Check out these reads too!